As a means of helping to prevent the spread of the Coronavirus (COVID-19), many institutions have begun to institute thermal imaging cameras as a pre-screening device. The Viper EBT Ultra identifies elevated body temperature (EBT) which could be indicative of a fever (one of the symptoms of a viral infection). While these are not medical devices and do not replace conventional medical testing, they can be used to give an early indication when used properly.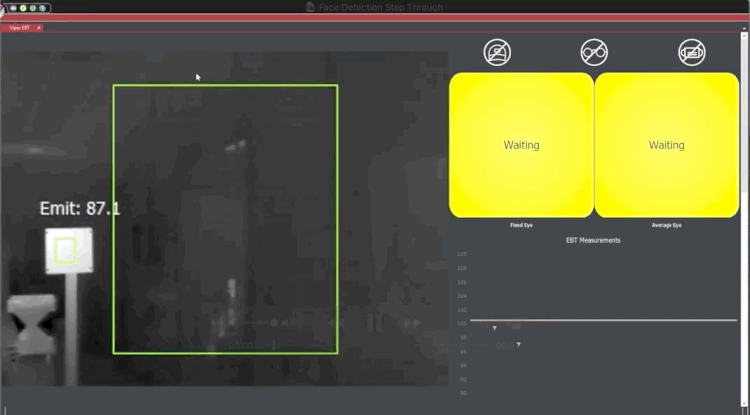 There are several factors to consider in making the most accurate temperature measurement possible. The temperature can be greatly affected by:
Focus

Distance to target

Camera resolution

Speed of the measurement.

Viper highly recommends implementing automated systems which remove some of the variables found in the use of handhelds for this application. Further, a reference emitter can be used to enhance the temperature reading, thus ensuring a more accurate temperature measurement.

FLIR cameras are integrated with ViperVision software which directly communicates with the control system. The software will analyze and compare the data against predefined parameters and will trigger an alarm if warranted. These parameters are easily adjusted. The Viper EBT system can achieve better than .5°C accuracy.
Viper EBT Ultra: features a FLIR A400 or A700 imager mounted on a structural kiosk with PC/Monitor, I/O module, reference emitter, and ViperVision Max software. The software allows you to configure the system to maximize the image, provide on-screen instruction and automated alarming (email, on-screen, and audible).
There are several different camera options and configurations available. Systems are also available to use your existing compatible FLIR A-series, Exx-series, or T-series camera. Please contact us for pricing and availability.
Contact us to schedule a demonstration.
For on-site alignment, ultrasound and lubrication service please visit Precise Reliability